Athlete monitoring data often comes in a form of time series or panel data. The goal of athletemonitoring package is to help in preparing these types of datasets using contemporary best practices which involve dealing with missing values, aggregating data on a day-level, creating rolling averages and finally providing visualizations.
Installation
You can install the released version of athletemonitoring from CRAN when it is available with:
And the development version from GitHub with:



# install.packages("devtools")




devtools

::

install_github

(

"mladenjovanovic/athletemonitoring"

)
Example
athletemonitoring package is very simple package consisting of only the prepare() function and S3 methods for printing, summarizing, and plotting. Plotting features in athletemonitoring package are very powerful and flexible and allow you to create table, bar, line, and calendar heatmap plots.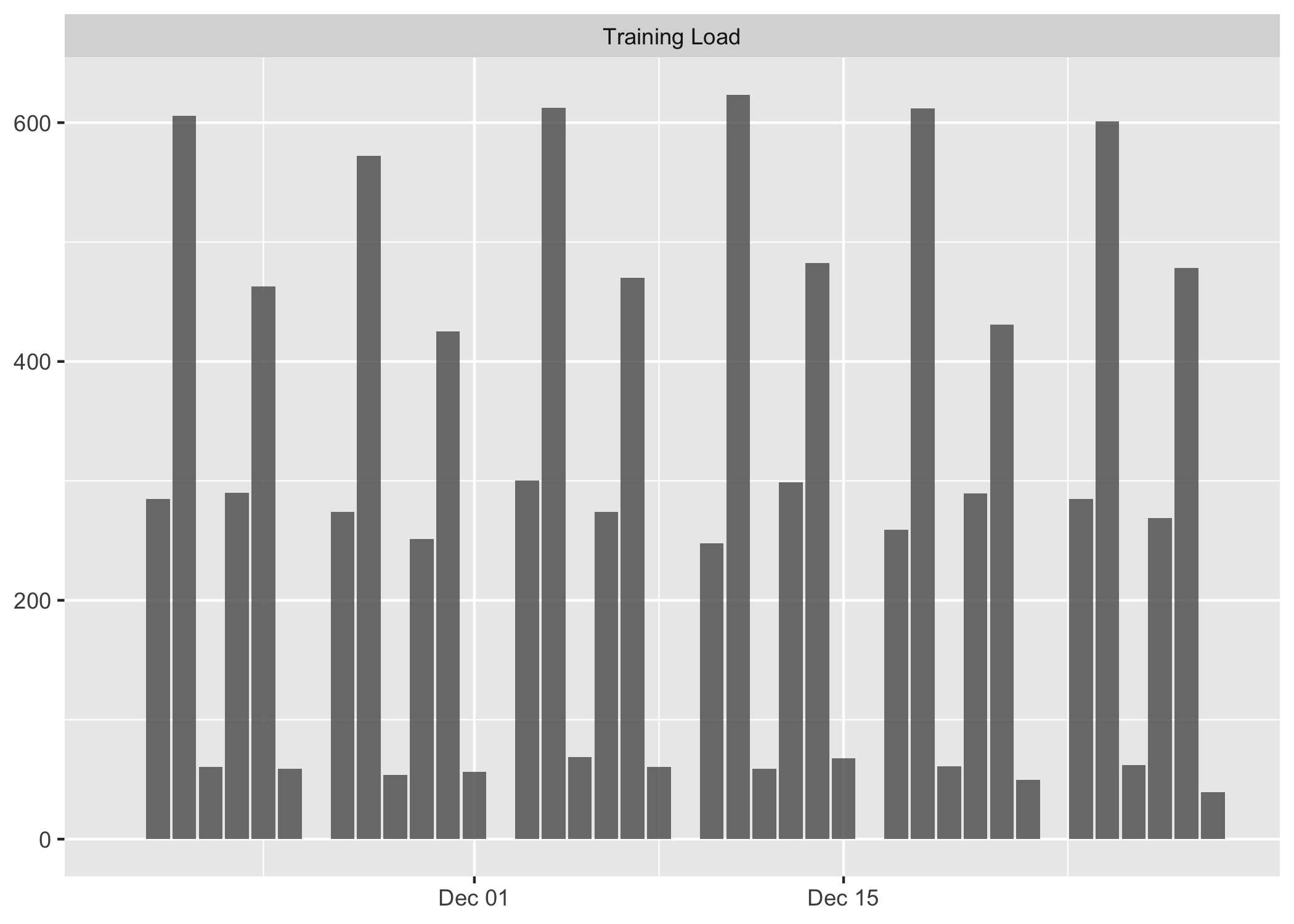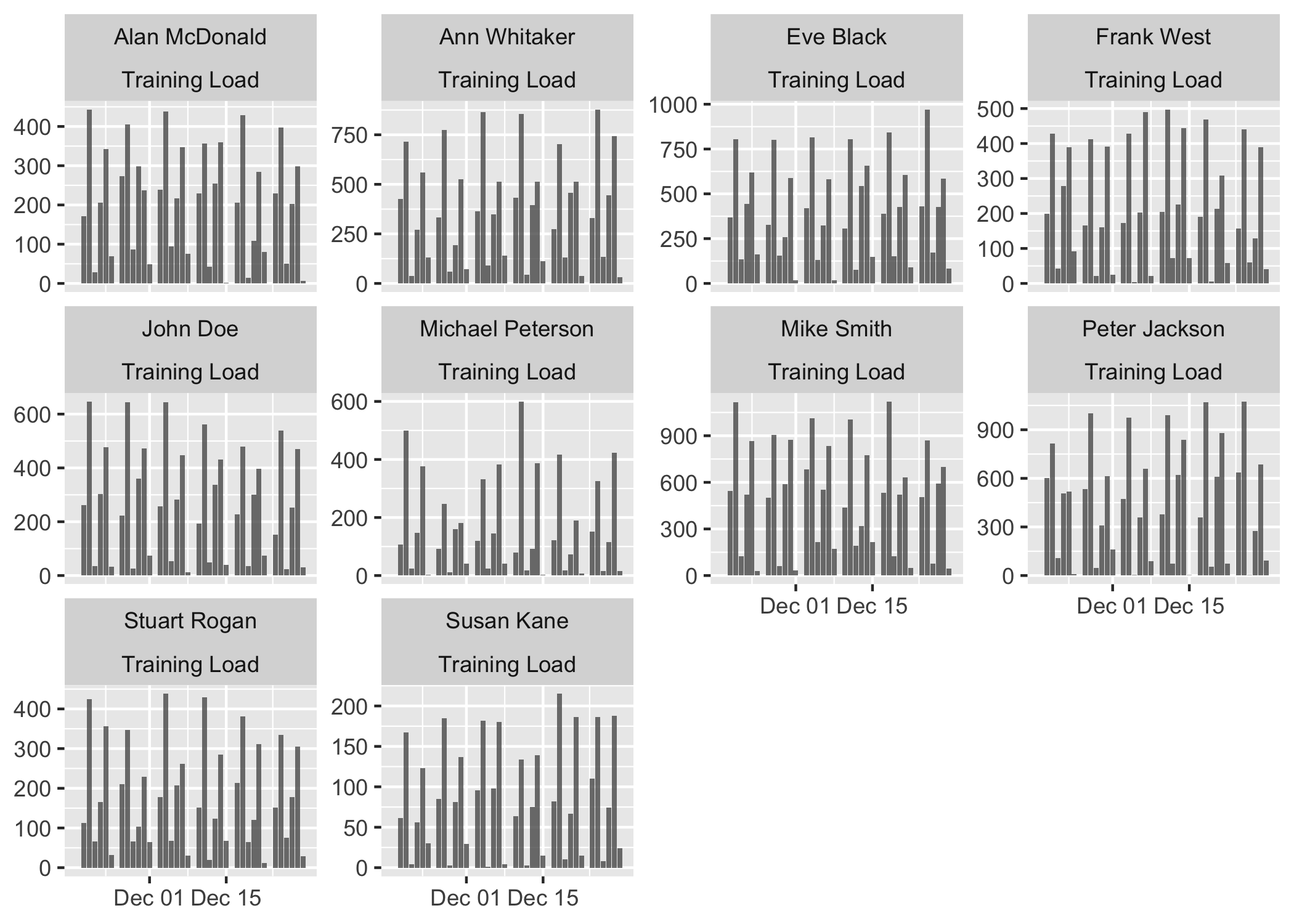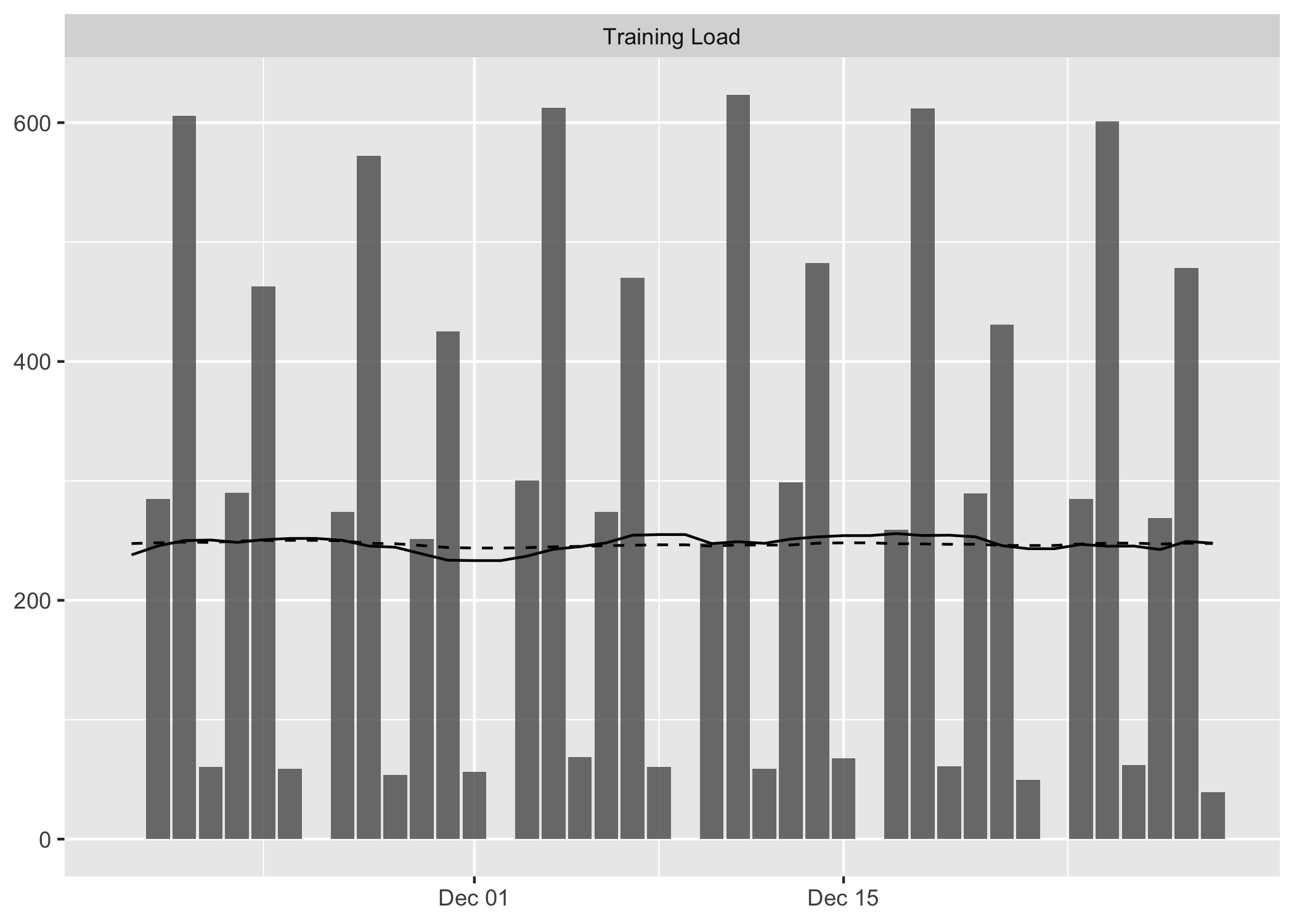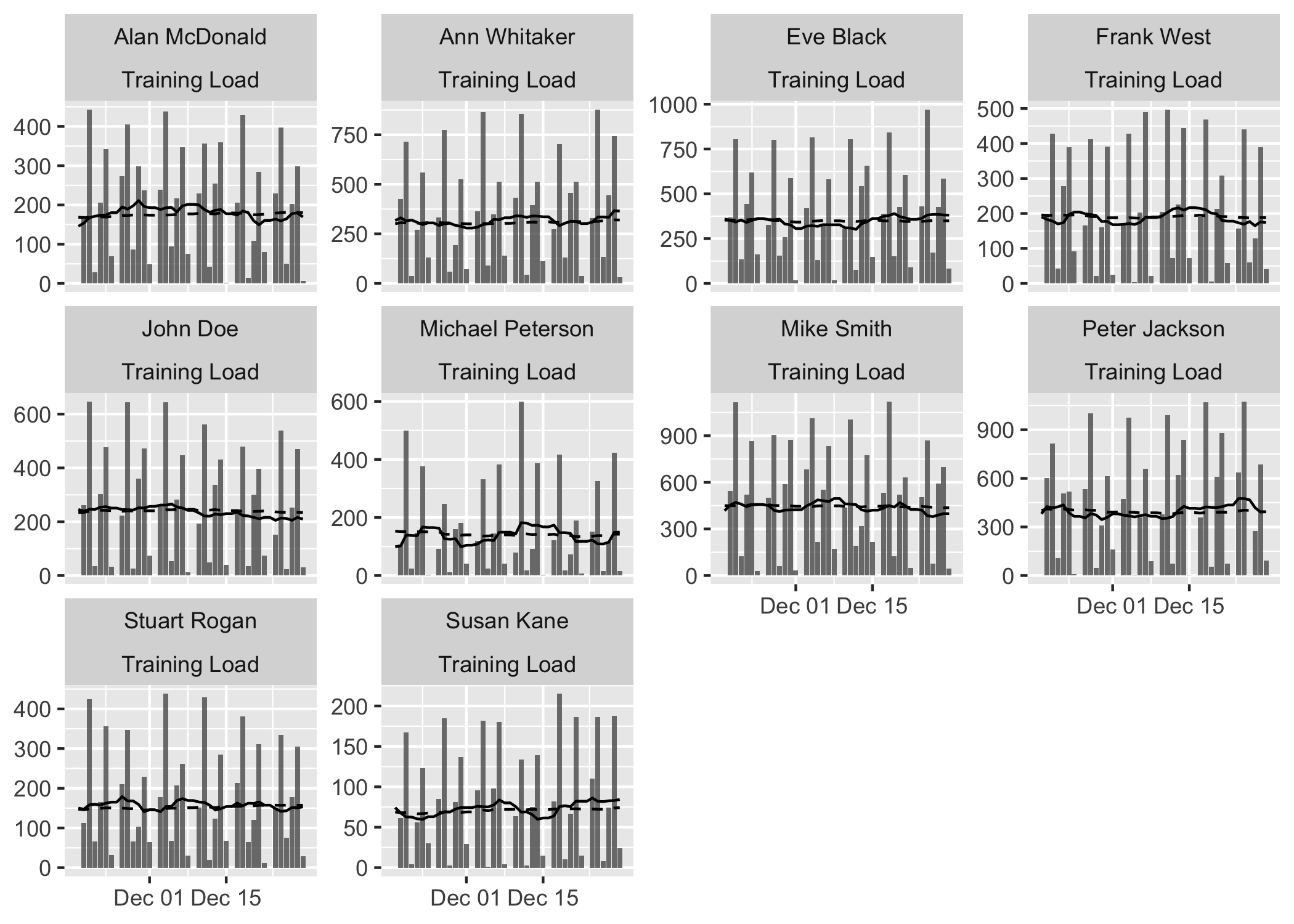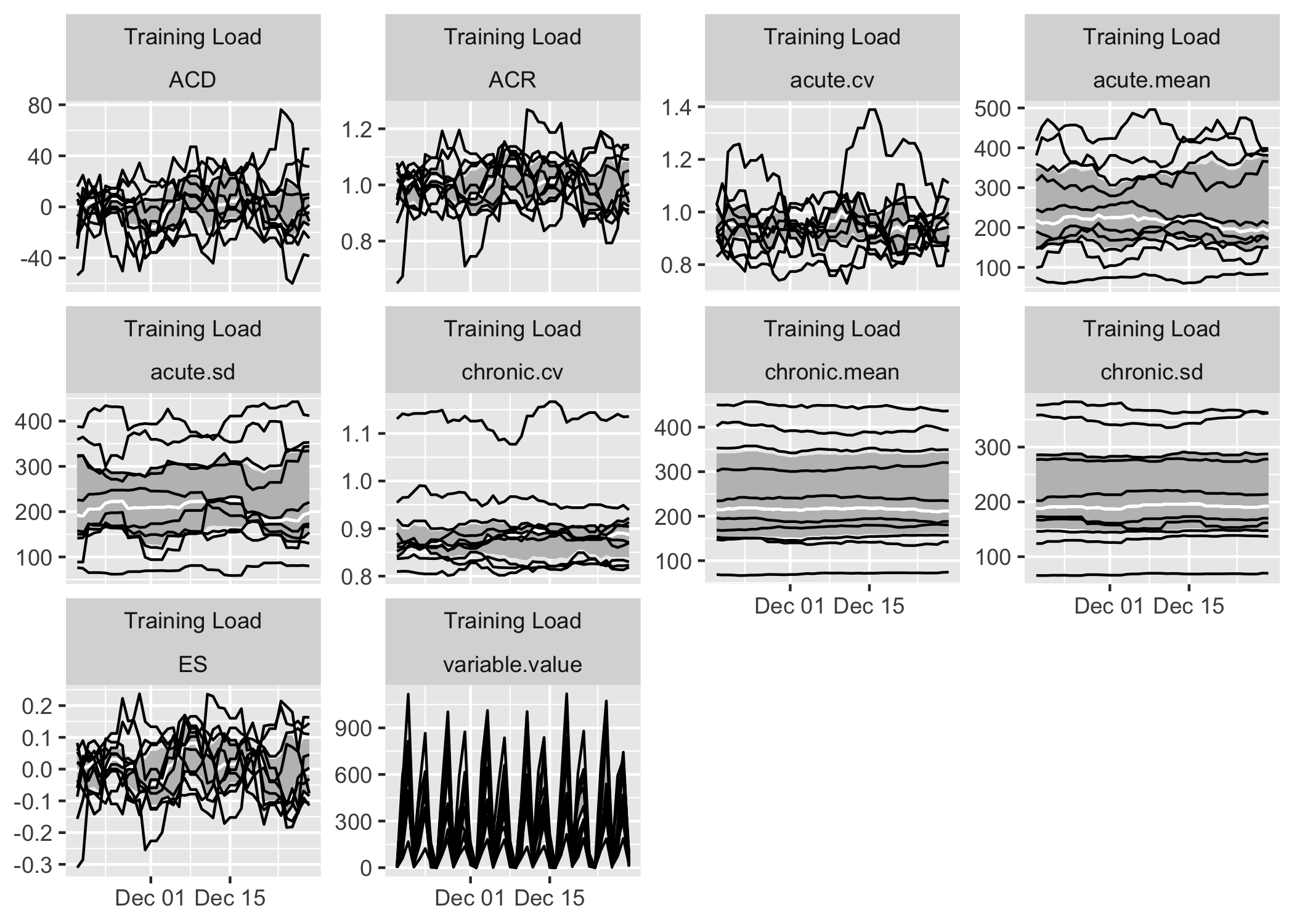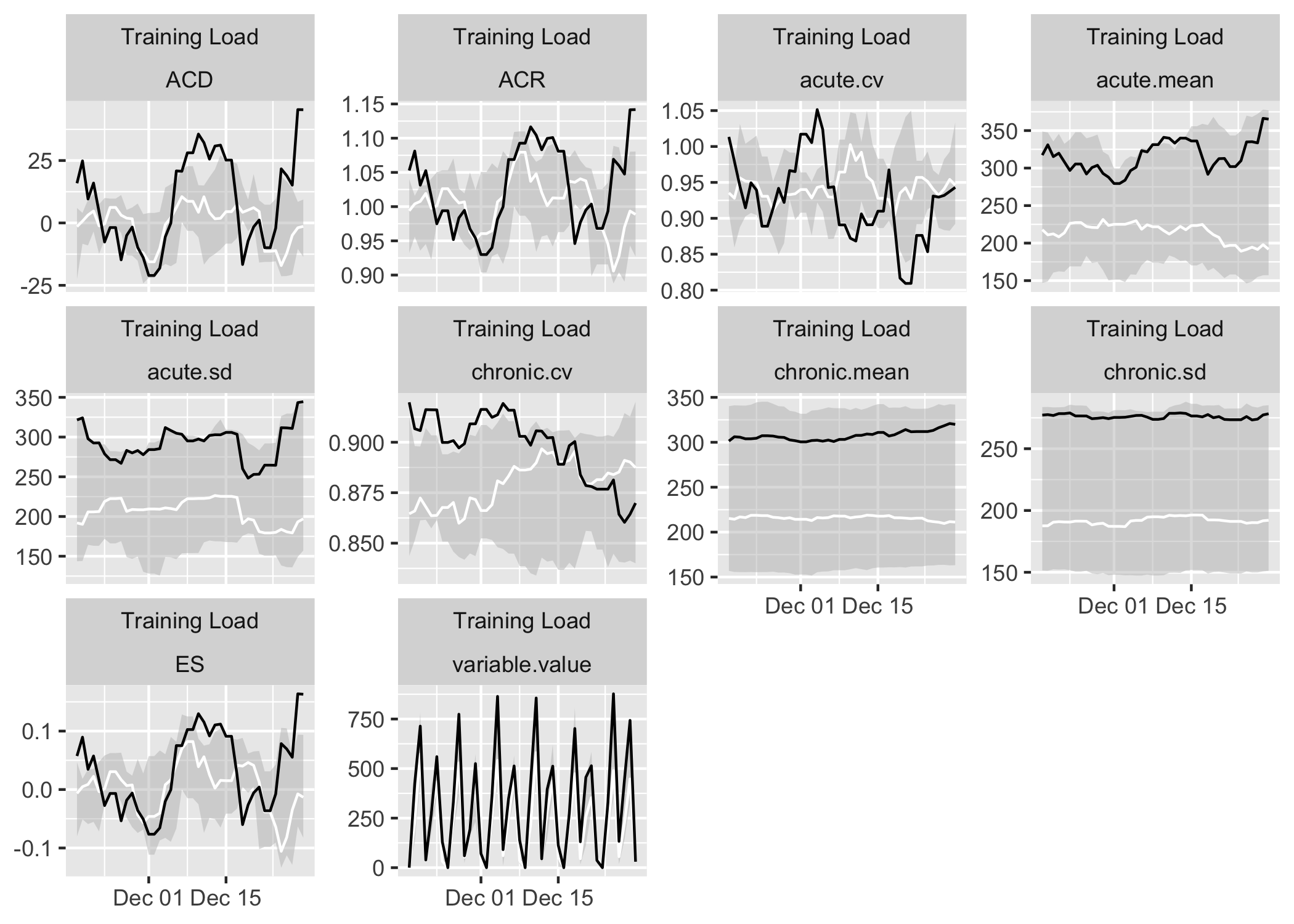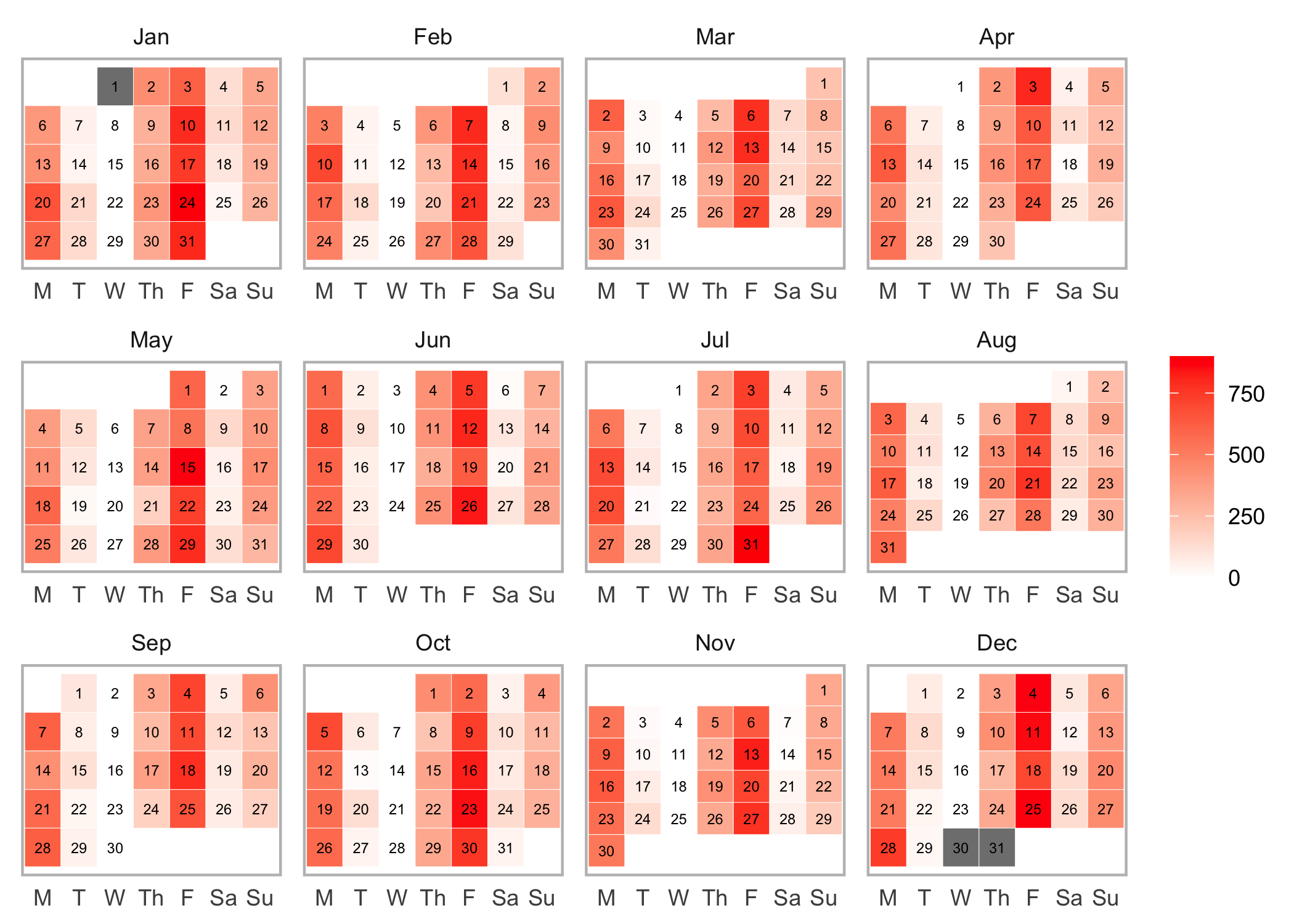 Further information
To find out more, please check the Athlete Monitoring Course, which covers a lot of ground and the utilization of the athletemonitoring package in depth.